Posted: Saturday, November 18, 2017 2:39 PM
---
PHOTO STUDIO MONTHLY TIME SHARE
(For hourly booking information, please visit http://www.dm-gremlin.com/photo/rates.html#booking.)
This is a great opportunity to have significant shooting time in an established, working studio at a very low rate per hour, without the need to lease, insure, furnish, and equip your own space.
$500 monthly cost includes 40 hours per month in a furnished, air-conditioned photo studio, including use of Alienbees strobe lights, pocket wizards, backdrops, makeup station, fridge, and other amenities.
Time breakdown is eight 5-hour half-day blocks per month - up to four of them on weekends.
This comes to a very hard to beat price of $12.50/hr.
(Regular hourly rental rates are $20-25/hr.)
Many scheduling options for morning, daytime, evening, even late nights.
Pay month-by-month, no minimum number of months required.
Further details/contract will be discussed individually - if interested please email directly at
studio@dm-gremlin.com
or call 866-334-4364 (voice only; no text).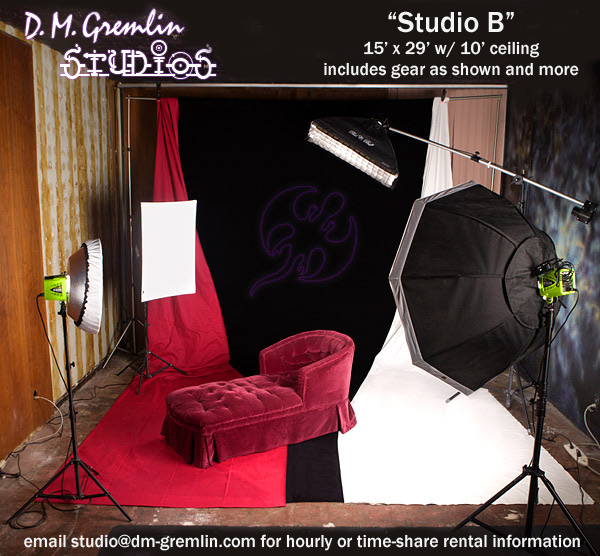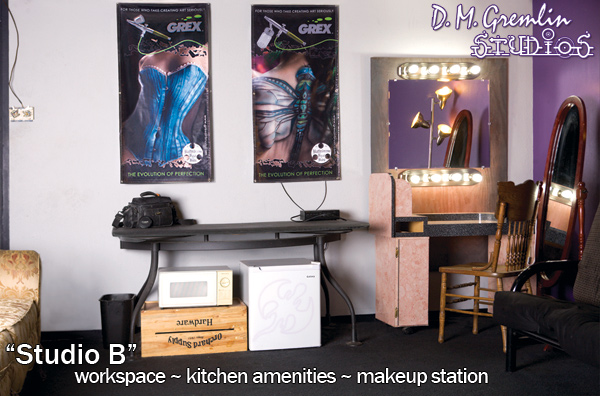 • Location: Los Angeles, N. Long Beach 91 & 710 fwys

• Post ID: 22328674 losangeles