Posted: Thursday, December 7, 2017 7:59 AM
---
Eion Snell - (954) 629-6215
License# 3254196
---
Office Property For Sale
NNN MED - $1.2M in Rent Profit - 3% annual incr
833 S Governors Ave, Dover, DE 19904
Price:
$6,598,000
Building Size: 10,000 SF
Price/SF: $659.80
Property Type: Office
Property Sub-type: Medical Office
Additional Sub-types: Acute Care Hospital
Free Standing Bldg
Property Use Type: Net Lease Investment with 10+ years left on lease
Cap Rate: 5%
Occupancy: 100%
Building Class: B
Tenancy: Single
Lot Size: 1.50 AC
Last Verified: 11/7/2016
Listing ID: 20034292
---
Highlights
100% Recapture of initial investment over lease term with $1.2 million in PROFIT
Rare 3% annual increases
Recession Proof Tenant - 40 plus operating history
Tenant just renewed lease for 18 years and increases rents by $70,000 in 2017, Showing the strength of this location
Large Corporate Guarantee
Within 1/2 Mile of the Bayheatlh Medical Hospital and other Medical Centers.
---
Description
We are pleased to offer this absolute Corporate NNN Medical investment property to qualified buyers. Largest Surgical Eye Care Tenant in the US (ESP and Varsity Partners). This location is doing so well that the tenant just renewed lease for 18 more years with a $70,000 rent increase in 2017. There is no medical or pharmacy investment that beats this on the market. Investor will earn 100% back of his initial investment plus $1.2 Million in Profit over the base term of the lease.

Rare 3% annual increases!!!!! Call Broker for more information
Located in Dover city center and near its medical corridor.
---
Eion Snell - (954) 629-6215
License# 3254196
---
The information above has been obtained from sources believed reliable. While we do not doubt its accuracy we have not verified it and make no guarantee, warranty or representation about it. It is your responsibility to independently confirm its accuracy and completeness.
CJ6DL9M


WE ARE THE BUYER'S PREMIERE CONCIERGE NET LEASE BROKERS.
DON'T WASTE YOUR TIME SEARCHING FOR INVESTMENTS,
CALL US & WE WILL FIND IT FOR YOU
At NNN INVESTMENTS we focus on our clients' diverse investment needs. We specialize in finding high-quality triple net lease, absolute net lease, multi-tenant and single tenant investment properties nationwide. We can assist with 1031 exchanges and help you, as the Buyer, identify a suitable property. Why waste your valuable time searching for net lease investments? Let us do it for you! Our service is FREE to the Buyer. The owners who develop and sell these properties are real estate professionals and have agents to advise them. As a Buyer, you should have an agent too. If you are looking for a brokerage that is hardworking and attentive.
We will be your Personal Real Estate Investment Broker. CALL US TODAY 954-629-6215

THIS SERVICE IS OFFERED TO PRINCIPALS ONLY, NO BROKERS PLEASE
WE HAVE CLOSED OVER $121,000,000 WORTH OF QUALITY NNN DEALS.
WORK WITH US AND WORK WITH THE BEST


O'REILLY'S, AUTOZONE & PEPBOYZ
Triple net lease auto parts property for sale




LOOKING FOR A 1031 EXCHANGE PROPERTY?
CONTACT US WE WILL FIND IT FOR YOU!
954-629-6215 OR eion@nnninvestmentforsale.com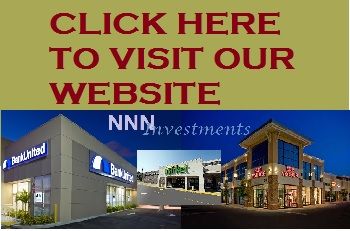 OR VISIT US ON GOOGLE+ OR OUR BLOG AND LIKE US ON FACEBOOK





CALL EION SNELL 954-629-6215 FOR MORE INFORMATION
AND LET US FIND YOU YOUR NEXT REAL ESTATE INVESTMENT

Single Tenant - Triple net - NNN properties - Sale Lease back - 1031 exchanges - Commercial Real estate - Investments - Ground lease - Net lease - Income properties
Eion Snell
Sales Associate at
NNN investments of Berger Realty Group Inc
1955 N. University Dr. Coral Springs, 33071

The properties shown on this website may or may not be exclusively listed by
NNN Investments of Berger Realty Group. this is meant for informational purposes only
All information shown on www.nnninvestmentforsale.com is believed to be accurate, but is not warranted

commercial real estate, investment property, triple net lease investments, NNN, absolute net lease, 1031 exchanges, exchange investments, commercial real estate, investment property, triple net lease investments, NNN, absolute net lease, 1031 exchanges, exchange investments, commercial real estate, investment property, triple net lease investments, NNN, absolute net lease, 1031 exchanges, exchange investments, McDonalds, Starbucks, Dollar general, family dollar, dunkin donuts, 7 eleven, wawas, burger king, chipotle, taco bell, o'reillys, bank of america, chase bank, ground lease, 1031 exchange, NNN, Triple net lease properties for sale, carls jr, jack in the box, TD bank, PNC bank, CVS, Walgreens, Triple net, Jack in the box, Carls jr, Panera bread, advanced auto parts, autozone, Pep boys, absolut net lease, ground lease, real estate, income properties, NNN investments, commercial properties
• Location: Dover, DE, Los Angeles

• Post ID: 80371192 losangeles